We are excited to feature an ally in this edition of our Women Who Lead blog series, Michael Peberdy. Michael is an HR business partner at RealSelf and an active participant in the Women Who Lead group. As a leader of our LGBTQ+ employee-resource group, Michael understands the importance of allies and how they can facilitate positive conversations on inclusivity and empathy. At last month's Women Who Lead meeting, he jumped right in and offered to moderate a Q&A session for the group.
Let's hear more from Michael on what leadership and empowering women means to him.
Why have you chosen to participate in the Women Who Lead group?
I'm proud to be a part of, and support, the Women Who Lead group because it's important to me to put my energy into understanding and advocating for disadvantaged groups. The women who I've worked for, and with, throughout my career have often been the most impactful mentors and partners, and I think people need to experience the wisdom of women in the workplace. Being an ally to this group is one of the many steps I hope to take to help elevate women at RealSelf.
How do you currently support women in the workplace?
My job is to support all my employees equally, so every day I'm supporting women in the workplace. Naturally, due to the challenges that women face in the workplace, my focus is more heavily aimed at creating equity in certain situations; but in general, I support women at RealSelf by offering them the same opportunities and coaching as their peers.
More than any other result I've seen from my efforts to even out the workplace, the one I'm most proud of, is the trust I've built. With that trust, I'm able to give feedback openly and also anticipate that those I support will be open with me in return.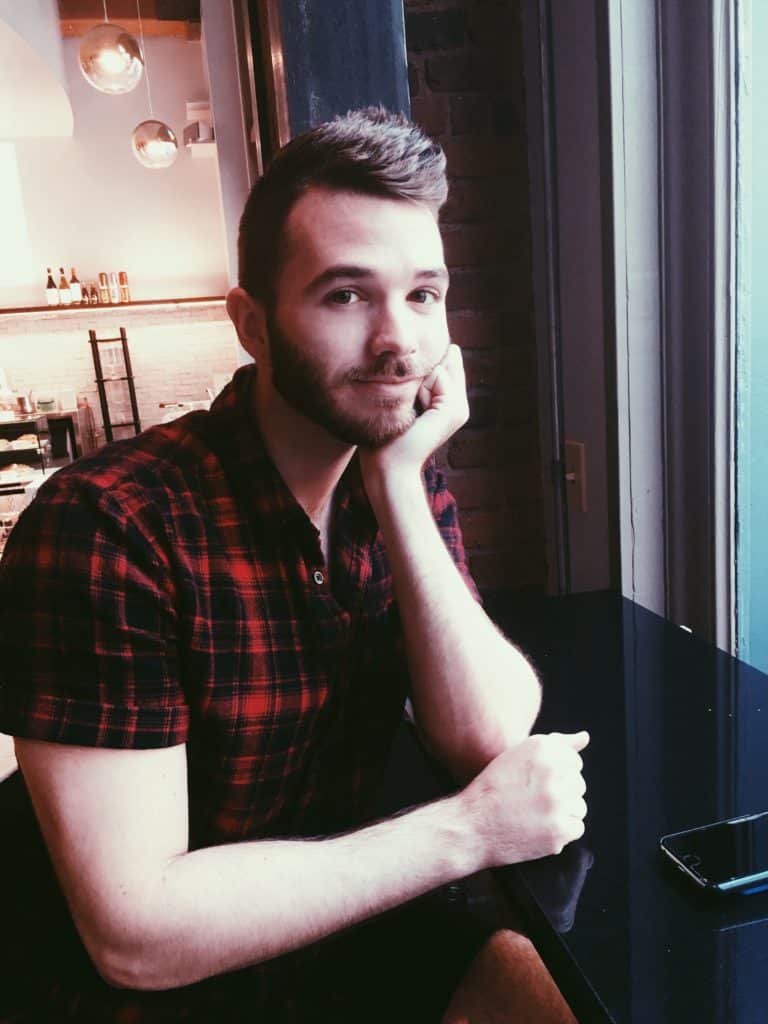 How do you "lead" in your role at the company?
As an HR business partner, I lead by listening to the employees I support and enacting change through empowering those employees. To me, leadership is harnessing the potential of the people around you and the business you support and helping them flourish into new talents and landscapes. As cliché as it sounds, leadership deals heavily with leading others in new directions that enable positive changes and improvements.
How do you connect with our customers on both sides of the marketplace – consumers as well as providers?
In my role, I support all of Customer Success, so I indirectly interact with our customers through the teams that I support.
Outside of the work I do though, I interact closely with our platform and our consumers, because I am a consumer! Contrary to the common belief, the aesthetics space isn't gender-specific, with information and shared experiences for everyone.
Halloween 2018

Michael and friends at the coast
What is your favorite beauty/self-care routine/regimen?
Self-care is incredibly important to me. For me, that starts in the morning, as soon as my alarm goes off. I wake up at 6 a.m. every day, have breakfast and coffee, then jump into getting ready. I give myself two hours before leaving for work, because I think giving yourself the opportunity to relax in the morning is an important step to having a productive day.
Beyond that, I go to the gym five or six times a week, get eight hours of sleep a night, and stick pretty closely to my nightly routine of face wash, night serum and lots of moisturizer! I'm not too fancy when it comes to my basics though. I love a good Neutrogena face wash—the Hydro Boost line is my go-to; the Kiehl's Midnight Recovery Concentrate, to restore my skin; and a simple Aveeno face moisturizer. You don't have to break the bank to take care of your skin!
What does modern beauty mean to you?
Modern beauty, to me, is discovering what beauty means to you and supporting others in what it means to them. There's this misconception that the only valid concept of beauty is to stick with what you have—and while loving what you were naturally given is important, I think it's also all right to love a new version of yourself, whether that's achieved through makeup, skincare, or cosmetic treatments and procedures. Bottom line for me: modern beauty lives in self discovery and the celebration of other people's interpretations of beauty.
Internally, a monthly Women Who Lead newsletter is sent to highlight the group's events and ways that employees can get involved.