The Mentorship Program at RealSelf is designed to empower employees to own their careers. Through tactful relationships with others in the company, they can increase professional development skills ranging from public speaking to JavaScript. The program is completely voluntary, and upon signing up, participants schedule time to meet for at least six weeks in order to develop a rich connection.
We recently sat down with Stacey Eddy, our UX design lead, who helped inspire this program and leads the efforts of the planning committee each quarter, to hear what this program means to her personally. You can watch the full video on our RealSelfLife Instagram page to learn more from Stacey about this incredible program. To date, two other internal programs have been highlighted on the platform. One features our brand manager, Moises Colon, talking about the House of Modern Beauty at SXSW, and the other features Geri Massengale and Catherine Quinto, from our Community team, talking about the Insiders Program.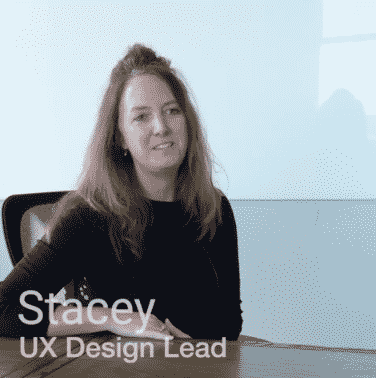 The program operates on a quarterly basis and is monitored by a committee that helps make sure employees get the most out of their mentorship experience. The onus is almost entirely on mentees to schedule the ongoing mentorship sessions and lay out what they are hoping to gain from this interaction. This ensures that the time spent together is valuable and focuses on the mentee's personal/professional goals.
Feedback on the program has been very positive, and participants often share how valuable it has been for them, both personally and professionally.
"I have enjoyed participating as both a mentor/mentee thru the RealSelf Mentorship Program. The setup & matching process is easy, the sessions are inspiring and engaging, and I walk away in a better place than where I started. I could not recommend this experience enough!" —RealSelf employee
"…I walk away in a better place than where I started. I could not recommend this experience enough!"
"I have been so fortunate in my career to have some really badass female mentors. I'm so grateful RealSelf has created this opportunity for employees to have mentors who are focused on helping them succeed at the company, and I'm particularly hopeful it will aid in continuing to develop the next generation of great women in leadership." —RealSelf employee
Follow RealSelfLife for more videos highlighting the inspiring efforts of employees at RealSelf.