In celebration of Father's Day, we asked RealSelf dads to share important lessons they teach their children about beauty and confidence. And, of course, we made sure they also shared adorable photos of themselves, with their kids of all ages.
Our head of learning and development, Owen Robinson, shares: "With my daughter, Penelope, I help her develop confidence by talking to her a lot. I listen to what she says. I try to pause during our time together and remember the learning opportunities that surround us. She is, as most kids are, very into imaginative play. I've been telling her one or two made-up stories every night since she was about 18 months old. I let her contribute as we go. We have a lot of fun."
Owen and his two kids
For Carlin, our director of strategic accounts, the most important beauty lesson he has for his young daughter is "always brush your hair." Great advice for all of us!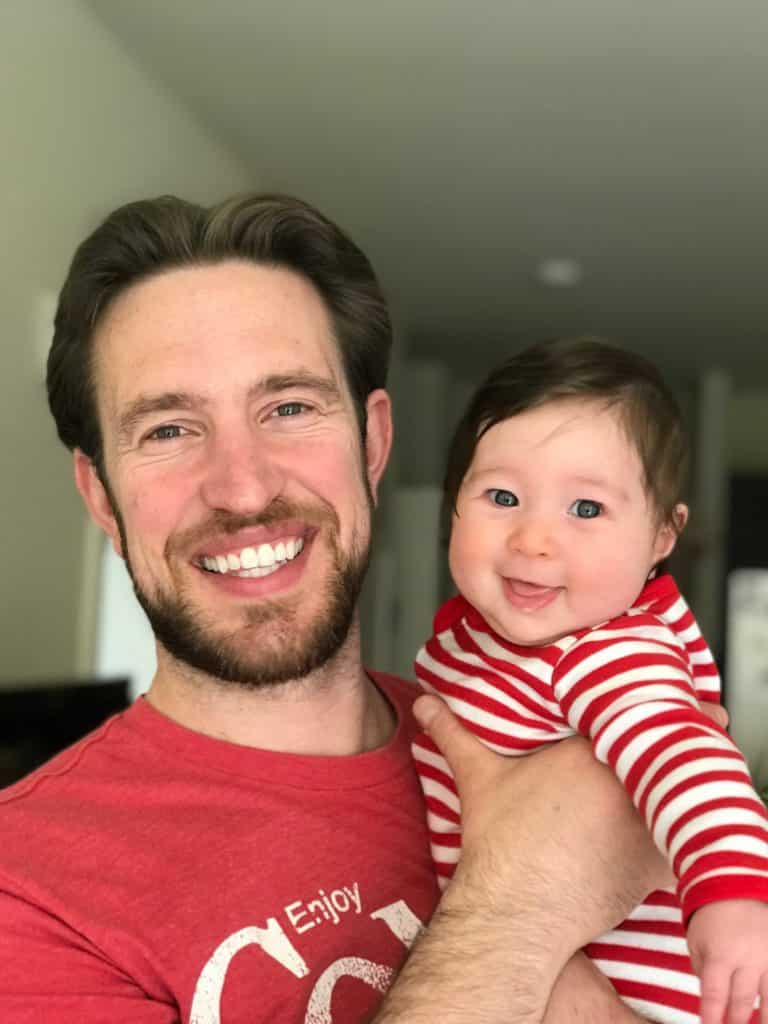 "I actively encourage my children to challenge themselves and get uncomfortable. I want to teach them the skill of resilience so they're confident and healthy in how they navigate the ups and downs of life," says RealSelf founder and CEO Tom Seery about his two young boys. He also shared that they love celebrating birthdays. As you can see from the photo, birthdays get pretty crazy in their household.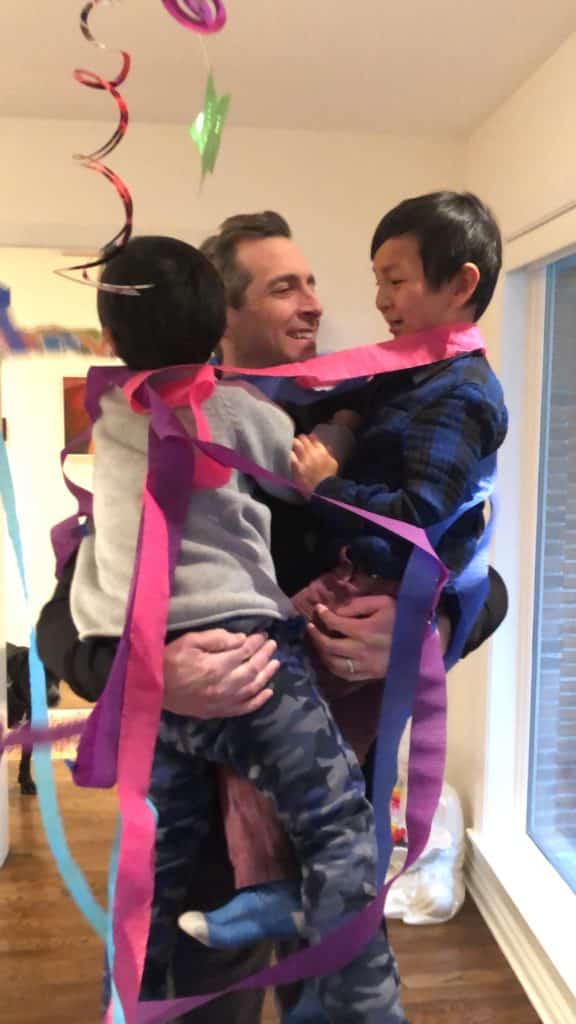 New to dad life and to the RealSelf team, senior visual designer Kyle Adams says he will "always tell her to be unapologetically herself" when asked how he plans to instill confidence in his daughter as she grows.

Kyle and his daughter
Our general counsel, Josh King, gave us some insight into raising twins by sharing, "I'm probably a little further along than most RealSelf dads. I have twins: a daughter and a son, age 20. That's not much younger than a lot of people I work with here! My daughter, Emma, has always been fascinated with beauty and dressing up. She just completed her freshman year of college, but she started out in beauty school and is a licensed aesthetician. Growing up, I tried to balance being open to her exploration of beauty with good judgment: Yes, it's fine to dye your hair red at 12. No, it's not a good idea to get tattoos until you're a little bit older and understand the permanency of that decision. But it's always a dialogue. Kids crave that openness and recognition that they have a point of view, a point of view that—particularly as they get older—needs to be answered with reason, calmness, and not the "because I said so" edict. Recognizing that they are independent people, with their own values and priorities, is key to giving them the space to grow and ensuring that the parental bond remains even through the independence-forming years I am currently experiencing."
Josh's daughter


With Josh

His twins
"I tell my younger daughters [Gracie, 8, and Lucy, 5,] to just be themselves and not to spend time worrying about what people may think or say about what they're wearing or how they performed in a dance recital," says Adam Cohen, senior manager, market research. "Sometimes my advice works, and sometimes it doesn't! Lucy loves wearing makeup, and my only beauty tip for her is that [much, much] less is more! I also have a teenage daughter—but, as with most teenagers, they're not interested in taking advice from their parents."
Lucy

Gracie
A very happy Father's Day to our RealSelf dads and all the other wonderful dads out there!