Welcome to the May edition of the Women Who Lead blog series! Each month we will feature an incredibly talented female leader from RealSelf and learn more about what leadership means to them and how they care for themselves in order to be the best possible leaders in their roles.
The RS Women Who Lead resource group focuses on creating a supportive environment for personal and professional growth. Through intentional programming and strategic partnerships, the group is committed to fostering a clear ladder of success for women at RealSelf.
This month's featured leader is Hillary Greene, a Sr. Finance Manager, mother and beauty consumer extraordinaire.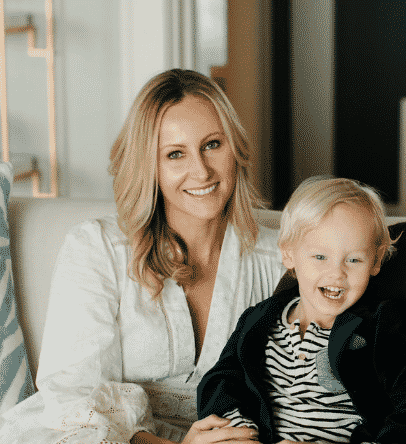 How do you "lead" in your role at the company? / What does leadership mean to you?
To me, leadership means evaluating a tough issue, developing a perspective, being brave enough to make a decision and then owning your part in the outcome, whether good or bad.
In finance at RealSelf, our focus is on company investment. Investment in our users, providers, brand partners, and employees. We ask: "How do we build a stronger and more enduring company? What initiatives can we invest in now to make our consumers measurably happier?"
Sometimes we have to make tough decisions, but it is always through the lens of trying to direct our resources to investment areas that will strengthen and secure the company for years to come.
How do you connect with our customers on both sides of the marketplace?
As an avid consumer of beauty, I often think about what we can do to delight our users, whether it be immediately or at some point in the future (whether in three weeks, three months, or three years). For example, I'll hear about an amazing new laser technology or a breakthrough in topicals, and then I'll go to RealSelf.com and ask myself, "How are we addressing this topic in a way that's informative and objective for our community?" Whatever the answer, I'm driven to figure out how to better invest our resources to improve the user experience.
As a company, I think it's important to be data-driven, but not necessarily data-led. Once you have analyzed the available data, it's important to take a step back and say, "As our target consumer, would I want the action we're proposing here? Will this proposed action improve my site experience or help me make a smart decision?" If the answer is "no," then I think it's worth exploring whether there might be others in the community who feel the same.
On the provider side, my baby sister is a dermatology resident, so sometimes I pick her brain on what's top of mind in the industry or painful for a doctor starting her or his career.
What is your favorite beauty or self-care routine?
I love starting off the morning with movement. (Shout out to RealSelf's Peloton_Peeps.) I typically wake up naturally around 5:30 am and then spend a few minutes drinking coffee and reading. When my son wakes up a few minutes later, he gets hugs and kisses and then, if possible, I try to exercise. At least two mornings a week, my husband and I weight-train together. We started weight-training together prior to our wedding 12 years ago and have stuck with it since. It's nice to get some couple time in before the day is in full swing. My husband makes us green smoothies (collagen in mine) and then it's off to the office.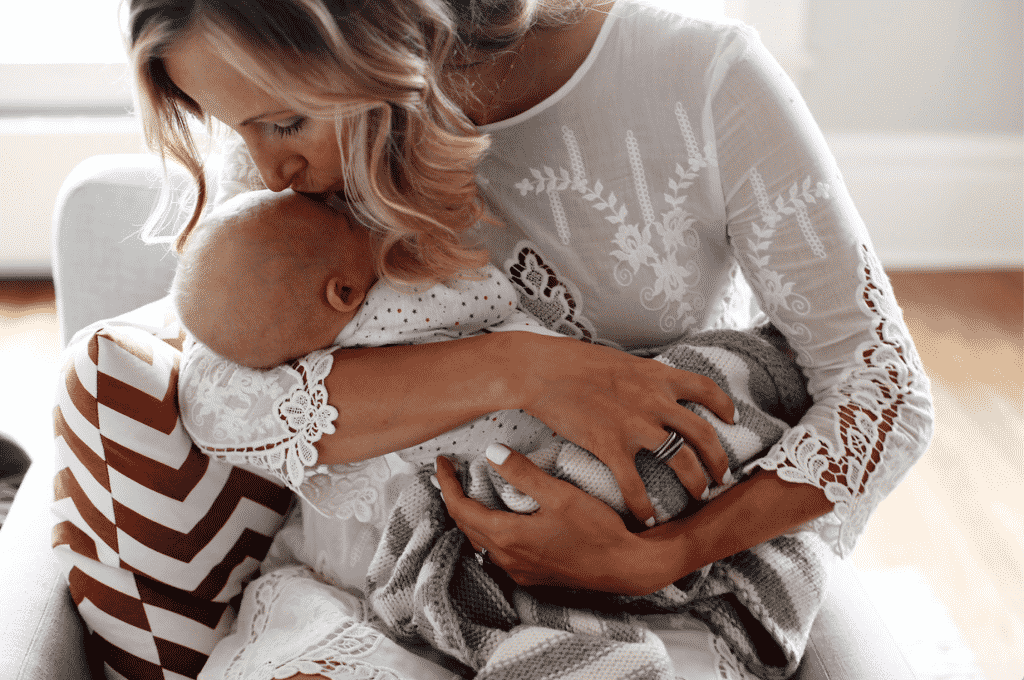 At night, my beauty routine starts with an oil and rice powder double-cleanse. Then I pat on some hyaluronic essence, vitamin c + e serum, pigment correcting serum for melasma, eye cream, night cream, and retinol followed by a hydrating mask. I want all the actives! If it's been a particularly long day, I may simply wash my face with an avocado oil I snagged at my local butcher and hit the pillow.
What does modern beauty mean to you?
I recently heard Emily Weiss, founder of Glossier, talk about how hard it is for women to find the "right level of [beauty] maintenance." I like to think that RealSelf is working to not only broaden the spectrum of beauty, but also the spectrum of maintenance. Whether you apply sunscreen once a summer or get a facial every single week, there's room for everyone to participate in beauty and aesthetics. There's no "right level of maintenance," it's simply what's right for you given your age, your stage of life, your financial situation, your time and your overarching interest. No one should feel anxiety or pressure about how little or how much time they want to dedicate to beauty. Modern beauty is about the person underneath.
Internally, a monthly Women Who Lead newsletter is sent to highlight the group's events and ways employees can get involved.