Five RealSelf employees recently traveled to India to be counselors at Camp Karma, a burn-survivor camp for children. With the help of non-profit partner, ReSurge International, our employees were given the once in a lifetime opportunity to truly make a difference in the lives of these children suffering from severe burn injuries. This camp provides the children with a chance to escape the challenges associated with their injuries and just be kids at camp. Several of our employee counselors pictured below offer quotes highlighting their personal experiences at Camp Karma.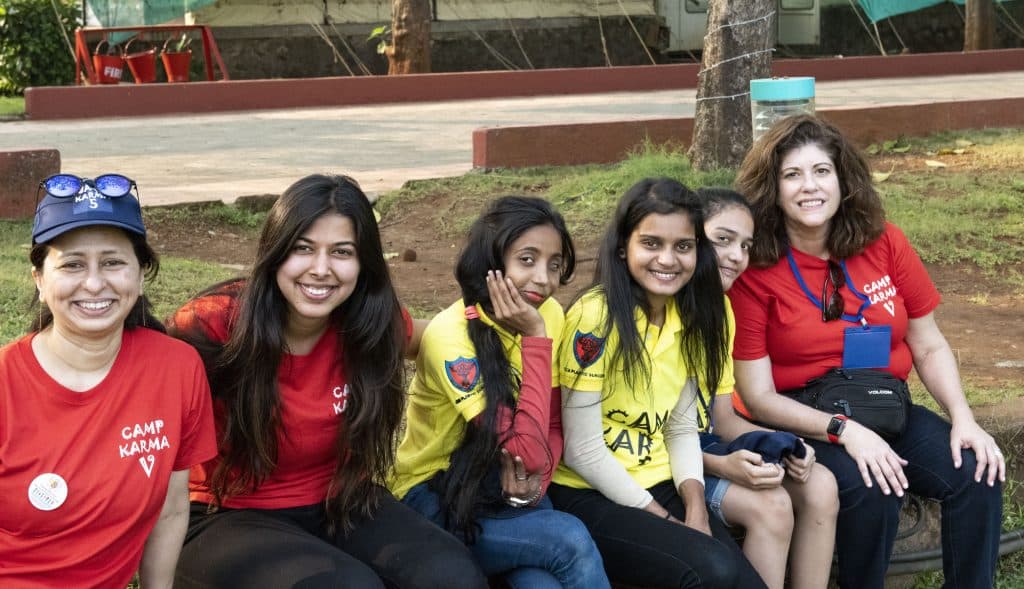 "Camp Karma is about emotional healing; helping kids come back into balance after loss and trauma. It is all about reclaiming confidence and self-esteem". -Priyanka, Volunteer
Camp Karma is a safe haven, where kids can find a sense of community in others they can relate to without being treated differently. Being with others who have suffered similar burn injuries is healing in itself as it decreases the sense of isolation and stigmatization that many burn survivors experience. Camp Karma promotes a healing environment by providing the kids an opportunity to have unique experiences in nature like, zip lining and ropes courses. The camp brings in volunteers who rally around the kids and provide a caring and supportive environment to laugh, joke and sometimes wipe away the tears. New journeys began, friends are made, confidence is built and everyday stressors of being a burn survivor are sidelined.

The children at Camp Karma have been physically broken down at such a vulnerable age yet still remain hopeful, continue to grow and learn all while being willing to teach and most importantly keeping their steady smiles. These kids are relentless. As volunteers we are there to support them and to hopefully teach them however, most of my meals were spent learning Hindi from the kids. Laughter echoed the hall each day while I listened closely and fumbled with the correct pronunciation and roll of the tongue. During these moments there were no obstacles to be faced, no one is staring at anyone's scars and we all spoke the same language of love, laughter and life. The campers were able to be seen beyond their scars, if even for a short moment in time. -Lakisha, Volunteer

It was powerful to see how the kids interacted with each other, they all had scars, they'd all been through multiple surgeries, they were amongst peers of other survivors and there was a strong sense of community at Camp Karma that was powerful and magical and free. -Meredith, Volunteer

Visit our Giving Back page for updates on the program and to donate directly to ReSurge International to ensure inspiring efforts like Camp Karma can continue. Stay up to date with RealSelf employee life on our RealSelfLife Instagram and Facebook pages!