For International Women's Day this year, I had the great pleasure of chatting with founder and CEO of Career Contessa (CC), Lauren McGoodwin, to discuss women, their career development, and this pivotal moment in the women's rights movement.
Lauren Sato (LS): Lauren, I have been so excited to come across your work, and find such great alignment with how we're thinking about career development here at RealSelf! "You Own You" is our mantra for both our consumers and employees, and I see this ethos throughout Career Contessa.
What advice do you give to women who are just learning to truly own their career/growth?

Lauren McGoodwin (LG): I learned the hard way what it means to not be in the driver's seat of my career. I would encourage all women to learn how to advocate on your own behalf and it can be as easy as starting with something small — like the opportunity to sit in on a meeting —and grow into something larger like asking for a new role, a raise, and more. No one goes out and runs a marathon on day one — owning your career can be done in steps as well!
LS: That's such great advice. I meet so many women who are overwhelmed by tackling this issue, and starting small is actually very empowering. So, switching gears a little bit, it looks like you have built a team of badass women over there at CC.
What guidance do you have for women managers on finding and developing great female talent?
LG: Look for women that truly believe that amazing things happen when women support each other, and work together! It's also great for managers to really hone the art of feedback and how to lead by inspiring the women around them.

LS: Completely agree.
On the flip-side, have you ever been mean-girled? How did you handle it? Do you have advice for women dealing with that kind of thing at work?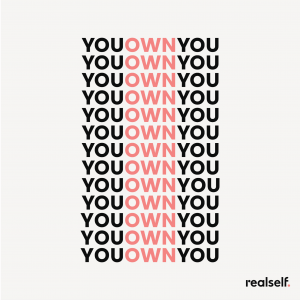 LG: Definitely. My tips include trying your best to look at the situation as objectively as possible. I know it's hard not to take it personally, but think about why this person might be lashing out. Consider whether this is a single occurrence or recurring issue. Killing the mean girl with kindness can help you feel better about not sinking to her level and, next, be very selective in what you share with her. Lastly, see if your manager will bring in an expert to distribute personality assessments and exercises. I had this happen at work once, and by the time it was over my enemy and I were friends since we understood why the other person reacted or worked a certain way.
LS: Oh my gosh, I have been through the exact same situation. And, I don't think it's that uncommon. What is encouraging is that we're starting to see a cultural shift highlighting the importance of women having each other's backs.
What do you think is needed to move the #metoo #timesup conversation forward in terms of creating safe and empowering workplaces for women?

LG: Having non-biased resources and policies in place where women can report abuse in a safe and supportive way is very important. A lot of women never told anyone because the only option was HR—a team that has been historically biased on the side of the company. Continuous training and clear guidelines on sexual harassment, gender equality, fairness, and safety will also create better workplaces for all people. This must be something that companies invest in and don't just check a box.
LS: Right! I can't tell you how challenging it's been to fight the bias HR stigma, and demonstrate that whenever an issue is raised it is addressed effectively and respectfully—never shamed, dismissed, or swept under the rug. We need to build new muscle memory around this as employers, but it starts with ensuring all of those foundational things you mentioned are in place. What you're doing to support companies in actively and intentionally developing women and creating environments that women can thrive in is the perfect next step in this work. I'm so excited that you're leading the way on this and look forward to continuing the conversation with you.
ABOUT CAREER CONTESSA
Career Contessa is the only career site built exclusively for women.
We help women cultivate successful careers through expert advice, interviews, and videos; one-on-one mentoring; online skills-based courses and resources; and a curated job board that speaks to our audience. Everything we do comes straight from the best kind of experts—real women who've been there and successfully done that.
By helping women and the companies that support them, we're here to build a better workforce for the future.
ABOUT REALSELF
RealSelf is the world's largest online marketplace for people to learn and share experiences about elective cosmetic procedures and connect with the right providers. Offering millions of photos and medical expert answers, 10 million people visit RealSelf each month to find out which treatments and providers live up to their promise of being "Worth It." From simple skincare to highly considered cosmetic surgery, RealSelf makes it easy to discover what's possible and find the right provider.
Women make up the majority of our consumers as well as 60% of our employee population. A RealSelf mantra that we hold dear is: "You Own You" – a call to be at the helm of both your beauty/wellness decision-making and your career development. We put our money where our mouth is on this, offering a wide range of tools and training that support the whole person: from self-defense classes, to financial wellness and transparent career pathing. Women come to RealSelf as consumers and employees to take charge of their lives.