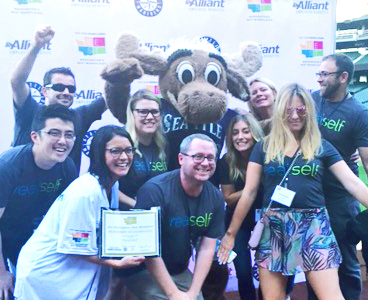 We won! Last night, we were delighted to win the Puget Sound Business Journal's award for Best Workplace in the 100-249 employee category.
We were in good company. PSBJ gave top awards to just four companies out of the 80 that employees voted best places to work. RealSelf took the gold medal in the 100-249 employee category, while Moz took silver and BitTitan took the bronze.
PSBJ reported that employees at "nearly 300 companies throughout the state completed workplace satisfaction surveys."
Our staffers joined nearly 1,300 other people at Safeco Field to celebrate PSBJ's Best Workplace awards. As you can see, we were plenty proud of our win!
Read all about us in the Aug. 12 print edition of PSBJ.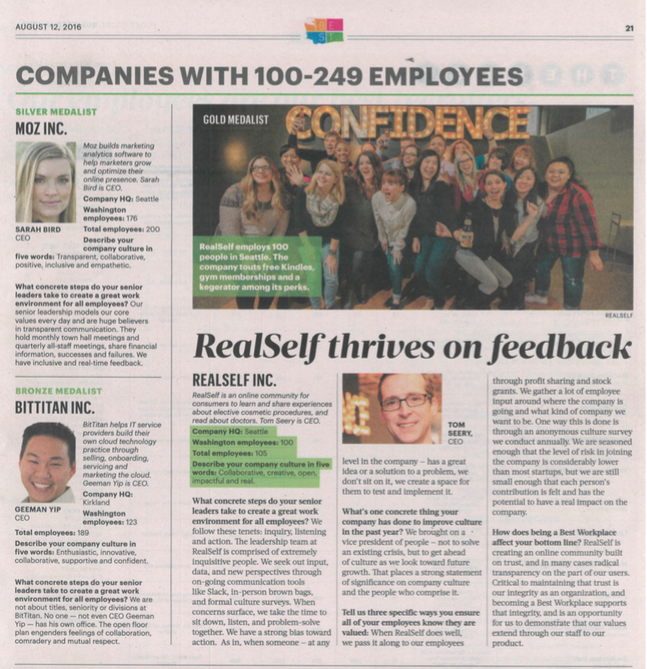 Do you want to work for one of the Pacific Northwest's very best companies? We're hiring!