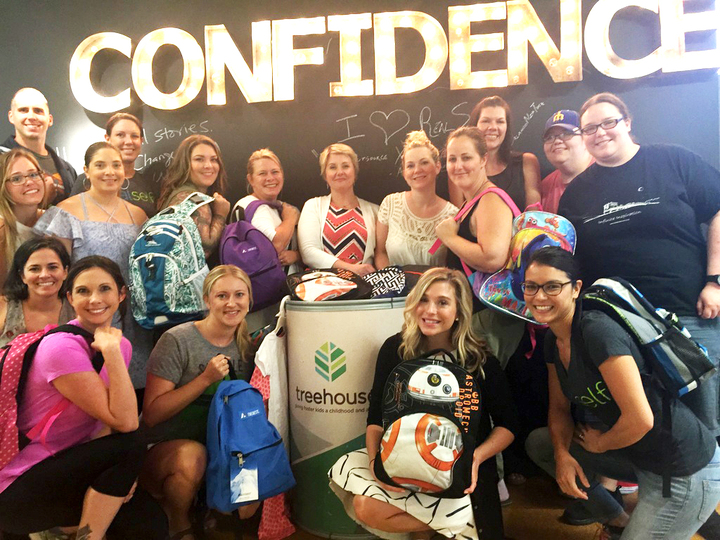 At RealSelf, we love to find ways to give back, and the Treehouse back-to-school donation drive seemed an especially great opportunity to contribute to our Seattle-area community.
An organization that supports foster children, helping to give them "a childhood and a future," Treehouse has a strong focus on leveling the playing field for foster kids, so they can graduate on par with their peers.
A big part of feeling confident about going back to school is having appropriate gear and nice clothes. This year, Treehouse's Wearhouse expects at least 900 kids and their foster families to come through its doors to prepare for fall classes.
During our two-week donation drive, we collected over 80 backpacks and 70 items of clothing.
There's still time to help! If you'd like to host a donation drive or make a gift, contact Treehouse.
Learn more about RealSelf and all our giving efforts, including our new Fellowship for doctors.