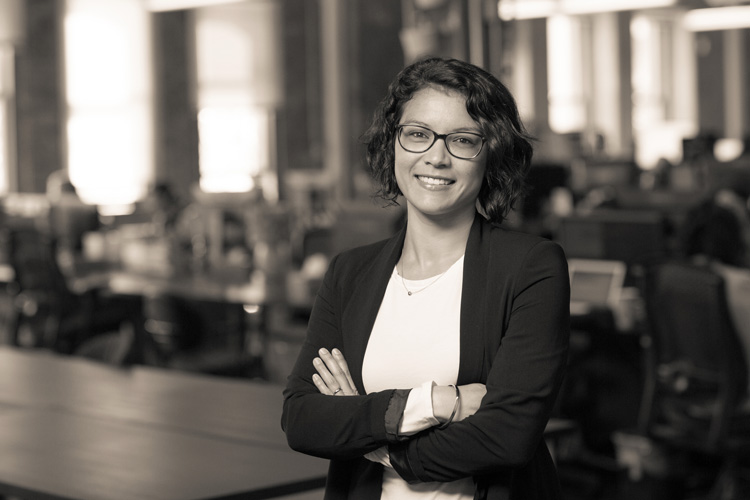 Starting in the fall of 2010, I helped build a company called Year Up Puget Sound from three people to 50, with a focus on developing new leaders. It was my third startup, and I thought my favorite part of that experience was building something from scratch, taking a great idea and putting legs on it.
Five years later, I did it again with Canopy, where I was employee number 1. But a year in, I realized I really missed developing people, specifically new managers.
I had a bee in my bonnet about empowering people through access to information. And I wanted to develop new managers and support a company as it went from being pretty flat to having new layers of leaders.
When I first heard about RealSelf, it didn't really resonate personally. After talking with CEO Tom Seery, I did more research and, frankly, I talked to my mom. I was looking for a moral compass, asking "Does this align with my values?"
My mom's almost 60. She's still in the workforce, competing with millennials. She said, "You know, I'm having to get on these video conferences, and the picture of me that comes up on the screen I don't even recognize. I don't know who that old lady is, but she doesn't reflect who I am as a person and the energy I have. I know people judge me based on what they see, and I have been looking for permission to say 'That's not me.' And I want to be able to make really informed, empowered decisions about how I show up." That was a pivotal moment for me.
I thought too about my previous nonprofit life, and how so many young people I'd met were going through major gender identity transitions with such poor access to information, at a time when they were launching their careers and really needed to feel confident. It became abundantly clear to me how needed this is.
I realized that I had an opportunity to shape how this company—which helps millions of people make confident choices—instills confidence in its employees. I was sold.
I had really frank conversations with Tom about whether he wanted a traditional HR person. That's a direction they could have gone. But someone with that background might freak out about the kinds of conversations that have to happen here and what's on everybody's computer screens. We came to mutual agreement that the company really needs a builder who can take a more nuanced approach.
In these first weeks, I'm doing a lot of learning. There's a lot to be done, from jump-starting employer branding to creatively reinventing performance reviews. But the uniquely strong culture and talented people make these challenges so exciting.
A few years ago, I challenged myself to try out for the women's professional soccer team here in Seattle. Even though I was one of the oldest on the pitch, I managed to survive all three rounds of cuts. They didn't end up picking anybody up from the tryouts, but it was one of those moments when you push yourself past what you think is possible. You only really need one experience like that to discover a well of self-efficacy.
My goal at RealSelf is to give every employee the opportunity and support they need to push themselves and gain the confidence that comes from raising our collective bar.
Lauren Sato joined RealSelf as VP of People in April 2016. Find out more about our unique culture and see our open roles.