Sarah Durkee, a UX designer at RealSelf, was chosen to join ReSurge International on a trip to Dehradun, India, to help those in need of reconstructive surgical care. Read the first and second parts of her story.
The morning after clinic day, my team met in the hotel restaurant at 6 a.m. Over breakfast, we talked about how everyone slept, with every answer the same: "I woke up at 2 a.m." This would become our daily routine.
As I ate, the previous day ran through my head. I worried I'd taken too many photos of some of the patients. How did they feel when I asked to see their disfigured hands, or when I zoomed in on their scarred faces? I'd seen so many people with so many deformities that I sometimes didn't recognize them when they found me later to say they'd been approved for surgery.
Several people came up to me and asked what could be done about their injuries. I would tell them I'm not a doctor, but they didn't seem to care. They would ask again. "Will surgery help my daughter? Will this scar go away?" I wished so badly there was something I could do to help. I thought about all the information I'm exposed to every day on RealSelf. Unlike me, most of these people have no information at all. They have no way of knowing what their options are or what it could cost or where they can be treated.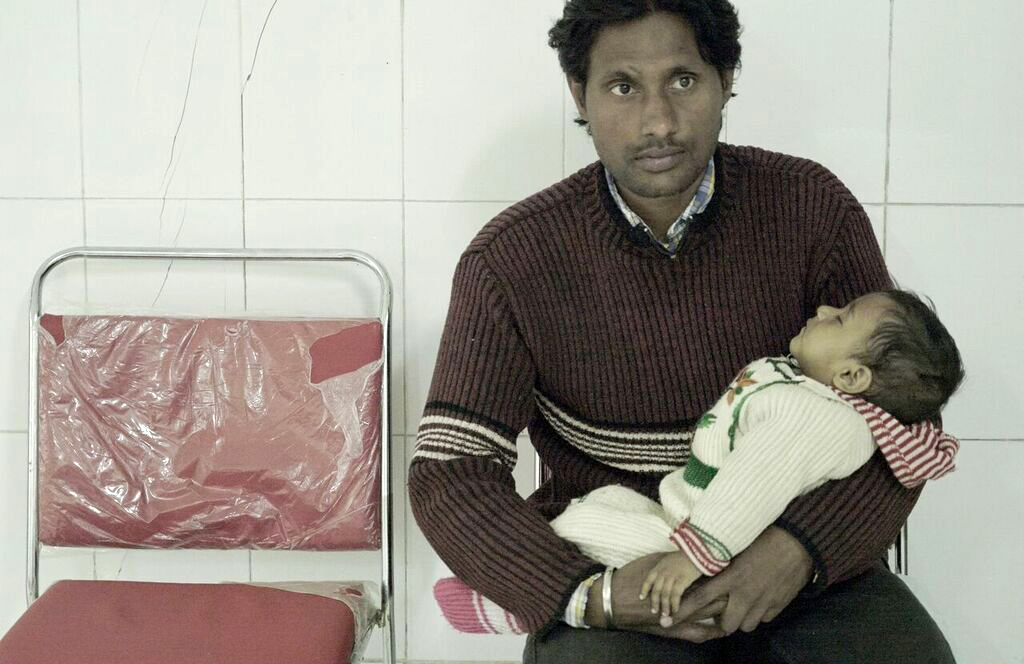 I couldn't help but wonder if the doctors were also running through the previous day in their minds. Did they wish they could have done more? Did they regret that a particular patient wasn't able to be granted surgery? Did they worry they had made a mistake? As I listened to them talk, they confirmed my concerns. They wished they'd written something else down on a chart or that asked different questions. They obviously cared deeply about doing things right.
When we arrived at the hospital, we were told the first patient hadn't shown up. Did they change their minds? Were they just too scared? Dr. Kush knew of someone local who was in need of surgery. He contacted them to tell them that if they could make it to the hospital, he could fit them in.
Less than an hour later, a familiar face arrived: the same little boy who'd been introduced on the first day. Though Nitesh had already undergone one surgery to correct the burns on his legs, there was still some scar tissue around his groin that prevented him from going to the bathroom normally. Today was a lucky day. Because of that cancellation, he'd finally be able to get the surgery he needed to be fully healed.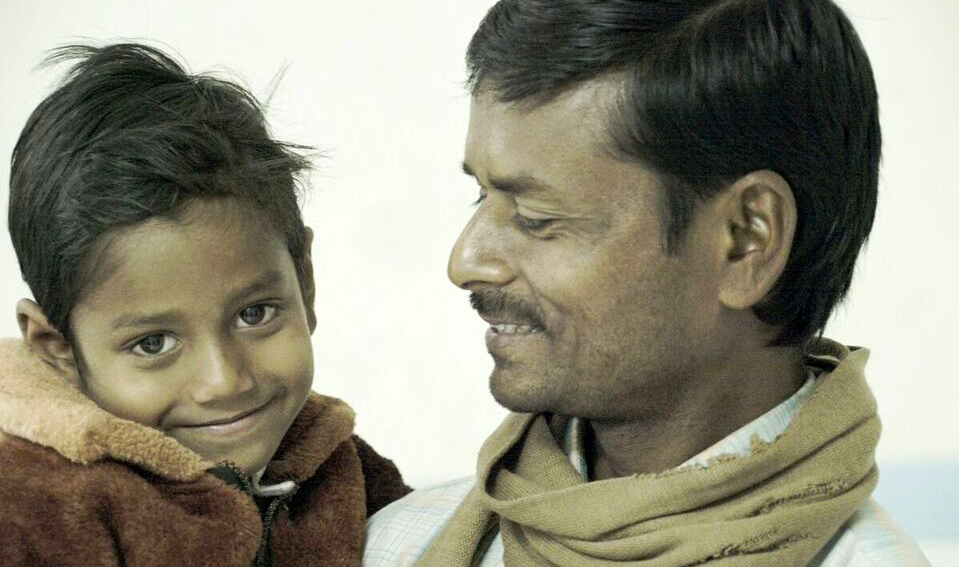 Shortly after Nitash's surgery began, I was told I'd be making a trip up to Jangle Mangle, a permanent ReSurge clinic run by Kush's father, Dr. Yogi Aeron. Typically, this is where the surgery camp takes place, but this year they decided to make it more accessible in the center of town.
I had heard a lot about Jangle Mangle. It's a medical clinic set on a five-acre garden in the mountains of Dehradun, with room to feed and house people while they're receiving medical care. Dr. Yogi led us in through a small hallway that opened up into a modest living room. Behind that room was another, just large enough to fit a bed, where he could catch a few hours of sleep during overnight stays.
Down another light-filled hallway was the an operating room with marble walls, a stark contrast to the one we'd seen at the clinic. Past the operating room was a large open air studio, where Dr. Yogi made plaster casts of his patients before surgery. Past that was a large covered porch with a row of beds and a view of the valley below. Patients stayed here as they received their care.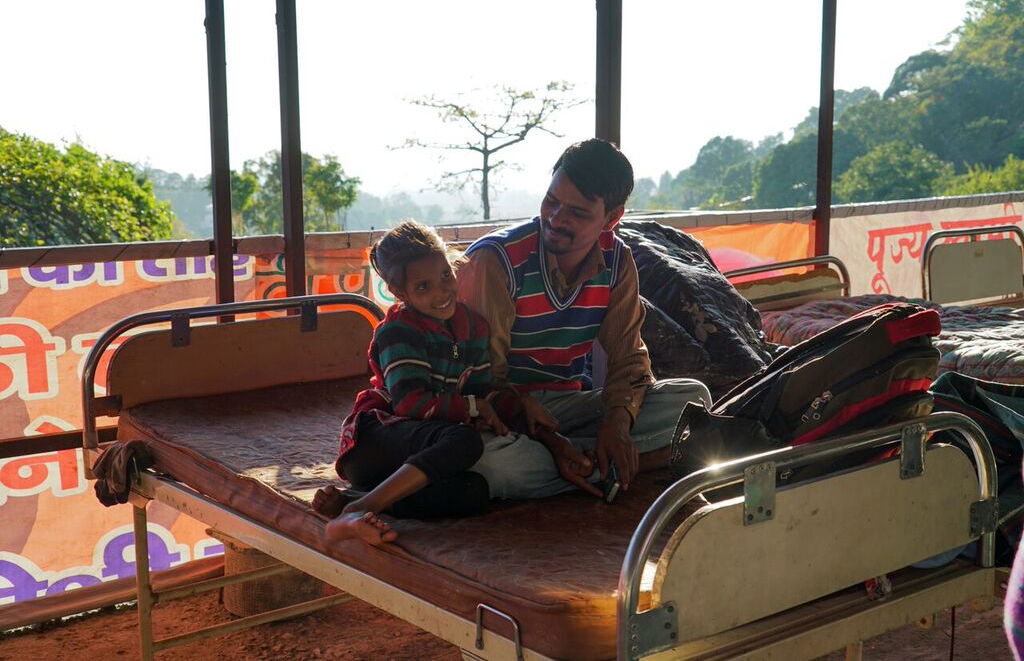 Each part of the property was more magical than the last. There were fish tanks that had been made into kaleidoscopes, where fish became a living part of the geometry. There were giant metal structures used to train trees, twisting them into topiaries. Dr. Yogi had even created an elaborate tree house for his guests, with the plan to one day add a staircase, washbasin, and fresh fruit you could pick from inside.
Dotting the edges of the property were small, simple huts overlooking the ravine. These huts provided homes for a few former patients who needed a job or a place to live. Perhaps these people were rejected by their families after being disfigured, or their injuries had left them unable to work. No matter the cause, they had nowhere else to go. Here, they're given work and a place to stay, often helping out new patients in need.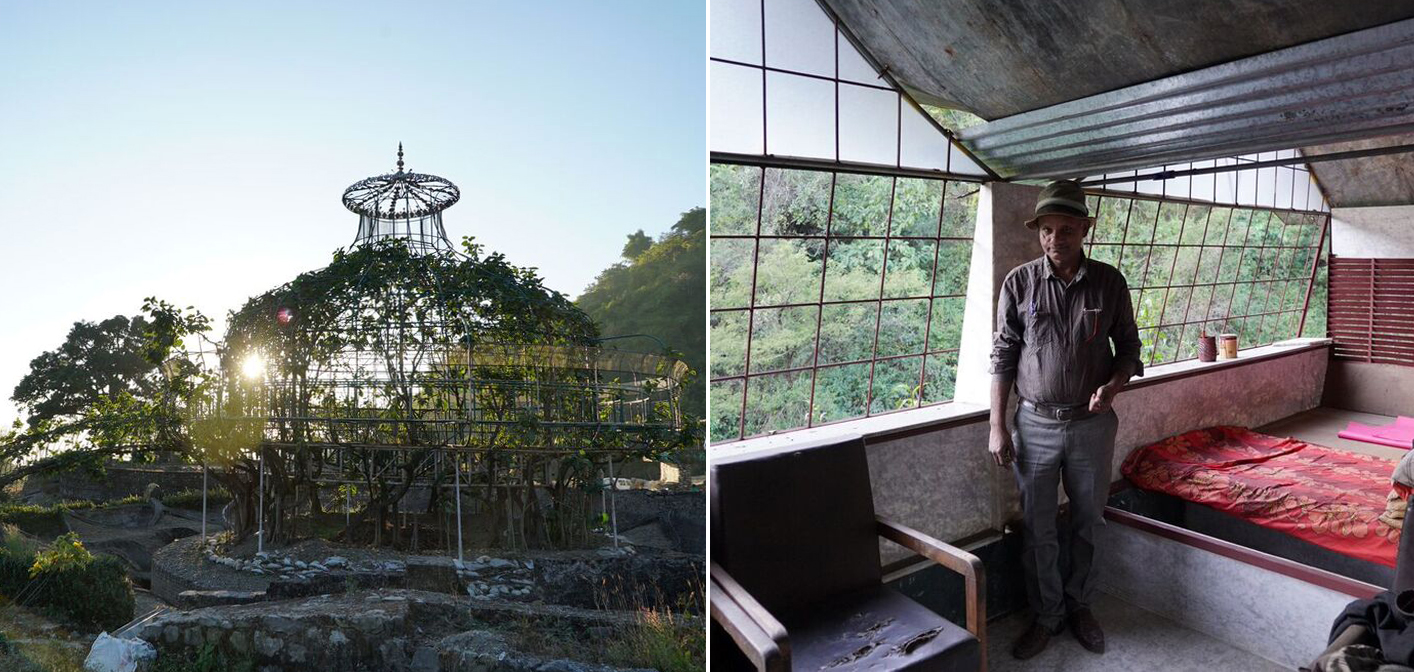 I imagined 100 years from now, people being taken on tours of the garden. The guides would tell the story of a man and his clinic, which drew people from all over the region in the hopes that they could be healed. Maybe they still would.
"No one has an appreciation of things that are unfinished," Dr. Yogi told me. "No one has any imagination to see what something could be." Although he's 75, the doctor's work is far from finished. Just as his garden is a work in progress, so are his patients. He can imagine the potential of what they can become through reconstructive surgery, even when they or their families cannot.
* * *
The next morning, the doctors reported that they'd completed six successful surgeries at the clinic. Scars on necks, arms, legs, and hands — scars that had often led people to be rejected by their communities — had all been repaired with skin grafts and flaps. More important than the physical changes were the mental and emotional transformations. Through the work of ReSurge and its doctors, these people had a new sense of who they are and what they can become.
— Sarah