RealSelf recently helped host a week-long extravaganza of Tech Startup Open Houses. From August 17 to 24, we and 11 other companies opened our doors to people interested in learning more about Seattle's startup scene. The company missions ranged from cloud management to social analytics to RealSelf's focus of building an online community for people considering elective procedures.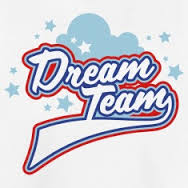 Startup Week happened thanks to a group of Seattle recruiters who started meeting earlier this year to share best practices.
At first, the group was small, representing only four companies. Soon, though, word spread. Now the "Dream Team" has more than 40 members from all around the Seattle metro area.
In Dream Team meetings, we share ideas on everything from which Applicant Tracking System to use to how to inspire executives to help with recruiting. Most importantly, meetings give us an outlet to share great candidates who might not have worked out our company but would do great at another. (We get the candidate's approval before sharing, of course.)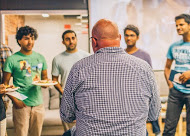 It was in one such Dream Team meeting that the idea for a week-long open house came up. Less than two months later, we made it a reality. We opened our doors to show candidates a peek inside the world of a startup. Geekwire even picked up the event.
In all, we had more than 200 people register with 130 people attending the event at RealSelf alone.
Besides the food, fun, and Apple Watch we gave out as a door prize, we even scored a great candidate. A new project manager is joining us at the end of this month thanks to the event.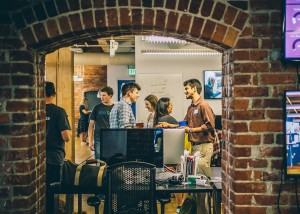 Cheers to everyone who attended our inaugural Open House. We hope to have more in the future and have an opportunity to shake your hand!
To find out more about current openings at RealSelf, please visit our career page.